It's official.
Lilly is making individual state prints for all of my VA, FL, MD, NC, SC and GA girls! Originally they were going to pick only five prints, but they chose six! Yippee! Naturally, I am super excited about the Virginia one.
They announced on their Facebook page (and probably elsewhere) that they will start with Murfees and will start selling as soon as they're ready!
I gotta start saving my moula for that!
I also decided to incorporate Lilly into this week's Friday's Fancies!
This week's theme, Flower Power, is perfect timing with all of the spring-like weather we've been having!
When I think Flower Power, I think Lilly! Almost all of my favorite prints incorporate some sort of flower.
The Ricci shift in the bottom right is in a new print called Fresh Cut. I love it!
Here is another one of the newer flowery prints called Dot Dot Hop that I am in love with: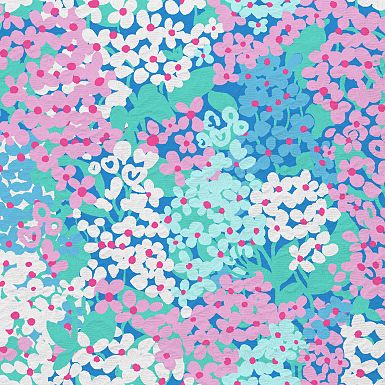 Which is your favorite?
How do you rock flower power?!

Speaking of Lilly, it's down to the last hour and a half of their time on Rue La La! Click here for an invite and quick, shop!