Time again for one of my favorite link ups with one of my favorite blog friends!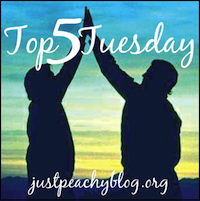 Today's Topic: Most Worn Items in Your Closet
1. Lilly Pulitzer Avery Skirt :: This was either my first or second Lilly piece! I love the print, fit and feel of this skirt. It looks adorable and can be dressed up or down, really. I love wearing it!
2. Solid Cotton Tanks :: Specifically, the ones from LOFT! They're so soft and comfortable. I'll wear these by themselves or under a cardigan! They do sales all the time on them, so I wouldn't ever buy them full price :) I have one in almost every color.
3. Norts :: Is there any explanation needed? They almost have their own drawer now. Comfy. Easy to throw on. Fun colors. Can be monogrammed. End of story.
4. Cardigans :: Cardigans are my #1 fall staple. They go with everything! Dresses, a blouse and skirt, a tank and pants...etc. Another article of clothing I aim to have one of every color in. I love the cardigans at Target, J. Crew, and Old Navy.
5. Denim :: This goes for shorts, jeans, jackets, tops...anything denim - just not all together at the same time ;) 90's anyone?
I love jeans...especially finding ones that fit like a glove. I also love to pair a jean jacket with my outfits! Especially dresses or a nice top and chino pants.
What are the five most worn items in your closet? Do we share any favorites?
Off to my second day of classes!
Happy Tuesday!