Wow. I just realized my posts are going to be filled with link ups. I hope that doesn't annoy y'all. On the weekends I won't have any link ups. I think they're fun though and I really appreciate everyone's comments on my stories! It means a lot that y'all actually read what I write :)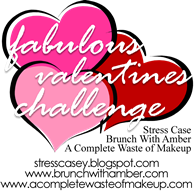 Today's topic is: Worst Date Ever
I honestly can't remember a horrible date! At least, not one that I went on and something terrible or embarrassing happened.
The one day that sticks out in my mind, though, was a Friday night in December of 2008. I had just gone over to Steven's house and we were going to go to the mall - going to the mall isn't really a "date", but we were going out together, alone.
We went outside and were playing around in the driveway - laughing and chatting. I was sitting on the back of my old car so that we were the same height. When your boyfriend is almost a foot taller than you it hurts to always be craning your neck to talk to him!
Anyway, long story short I teased him and so he picked me up over his shoulder. Then, since I'm such a scaredy cat, I started fidgeting and squirming.
The next thing I know, I'm laying on the ground and Steven is bending over me saying "Come on, hold my hand, we need to go inside."
Yep...I had squirmed so much that he fell backwards, dropped me and I hit my head on the driveway.
[Sidenote: This was before he had his elbow surgery (tommy john) and he had landed right on his elbow...I didn't know this until later and felt so bad]
Blood started running down my neck, into my shirt and on my pants and shoes. I had no idea what was going on & suddenly thought I was going to throw up.
Long story short, we did not end up spending the evening in the mall, but rather the Emergency Room where I got my very first stitches :) And might I add...they were blue. They had to cut some of my hair to do them so for the longest time I had short hair behind my ear. Hair stylists would always say, "Ummm...do you know you have these short pieces?" "Sigh....yes I do, thanks!"
Steven hates that story because he felt so bad. But I know it was a complete accident (and partly my fault) and I like to joke around about it now...I had never, and still haven't, broken a bone and hadn't had stitches so I saw it as a cross off the bucket list! Sort of...haha. There's a first for everything.
That was probably my worst date ever - mostly because we never made it to the "date"! :(
After getting the stitches and a super attractive gauze headband we did get to snuggle & watch a movie on the couch since I was zonked out. That's just as good to me :)
Now for Top 5 Tuesday with
Rachel
!
Make sure to check out her special post today - she's having an Emi Jay giveaway! :) If you don't know about Emi Jay...you're probably going to want to.
January Favorites
1. Olay Ultra Moisture Lotion with Shea Butter
Love this stuff. I bought a trial size in the "airport aisle", as I like to call it, in Target and it's amazing! It has a nice Olay smell and has been a life saver during these dry, wintery January days - and let me tell you...my skin gets D-R-Y! It's very uncomfortable. The trial size is perfect to put in my cosmetic bag that I take everywhere.
Steven, his brothers and me on Steven's birthday!
The first two weeks of January were spent still on Winter Break making them much more preferred than the last two weeks. I had such a wonderful time with Steven and his family and also my family. I was so happy to have my brothers home. I'm already ready for Spring Break...and Summer Break...ohhhh boy.
January was the month that my favorite Disney Princess movie was re-released in theaters! I know y'all are probably tired of hearing me talk about it, but it definitely is worth a re-mention :)
...barely even frieennnnds, then somebody bennnnds, unexpectedlyyyyy...
Even though we came out defeated, I was still so proud of my Hokies for going to the Sugar Bowl down in New Orleans. Mom, Steven and I watched at Bull & Bones with nachos & margaritas. It was a tough game to watch but I'm proud of the boys and excited for next season!
We made cupcakes at work. YUM.
Since receiving my iPhone in December, I have developed a strong love for Instagram. I love documenting little things in my life and making them look neat. It's also helping me in my Project 365 challenge.
I'm also loving seeing all the posts about where to get your Instagram pictures printed! I would love to do a collage or something with them. Or maybe put them in a book. I'm not sure. If you have Instagram - I'm slryan3 :)
What about January stands out to you?
Lastly...who watched The Bachelor last night!? Ben needs to turn things around. I just can't believe he is keeping Courtney who is so rude and sending home Jennifer who actually has a nice personality and good intentions. He needs to be slapped in the face. That is all.
Today is an early release so I get to spend five hours with the kiddos :)
I'm used to working on Mondays, but this semester I have class at 4:00. I miss seeing them on Mondays! Therefore, I am very happy it's an early release. More time to catch up :)
Have a great day!
xoxo,