Happy December! :)
Day 4: Favorite Holiday Movies/TV Specials
This is a good one! Although, at the end...I have a confession!
This is a family favorite! I think we know every word....
I LOVE this movie...I've already watched it once already this season!
Jack Frost always makes me tear up. Another family favorite!
I always watch both the cartoon & real-people version of The Grinch! Love them both!
Love this movie! I am asking for it on DVD this year because I don't have it!
Ohhhh JTT...this movie will never get old, even if it is kinda cheesy.
This one isn't the best but I still like it! I will watch it just to see the throw up part. When Vince Vaughan is gagging - I die laughing.
LOVE The Santa Clause movies! I have this exact box set.
TV:
I pretty much love anything on...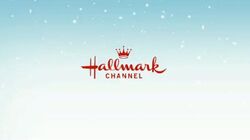 I love the cheesiness of those movies.
What are your favorites? Link up with
Neely
& Amber to share :)
Here is my confession (that Steven makes fun of me year after year...)...I've never seen this movie:
Anyone else never seen it? I guess we just never put on that channel on Christmas day when apparently it runs for 24 hours straight! I'm usually doing our Christmas puzzle, to be honest...maybe this year will be the year I finally see it?
Off to take my first final! Wish me luck!
xoxo,