Linking up with Rachel from Just Peachy for Top 5 Tuesday!
This week's topic is Books.
I decided I want to share my top 5 favorite children's books! As a child I loved books, at work I'm always reading to the kids and I have my own children's book collection started for when I become a teacher. I ut together a mixture of classics & newer books.
1. The Berenstain Bears
Love this whole series! We had a lot of these books when we were younger. I love that most of them have a moral/lesson to go along with them. I pick New Baby because that was totally my big brother, as brother bear, and me as the new baby.
2. Llama Llama...
(misses mama, red pajama, mad at mama, home with mama, etc)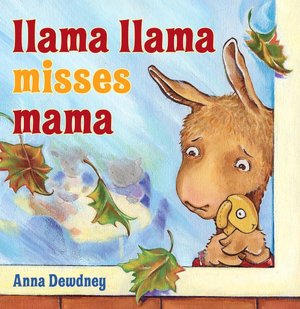 These books are so sweet. I love reading these out loud with all of the rhyming words! Llama llama is too adorable to not fall in love with.
3. If You Give a Mouse a Cookie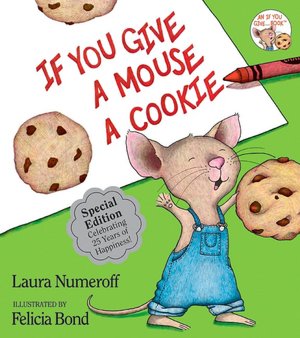 Again, I love this collection by Laura Numeroff! They are so fun to read and the kids eventually catch on (after reading it so many times) and they just know what's waiting on the next page. I especially love If You Give a Moose a Muffin :)
4. Miss Nelson is Missing!
I think this book is so funny. It's one of those books that really sticks out in my mind - I must have read it a lot when I was younger. I think every teacher should have this one!
5. Elephant and Piggie collection
My mom showed me these in Barnes and Noble about a month ago and I think they are so cute! They have a pretty big collection and I just think it's adorable that an elephant and a pig are best friends. The books are written with speech bubbles and have simple illustrations. Very cute.
What were some of your favorite children's books when you were a child?
Do you have any new favorites?
Happy 1st day of SPRING! :)
xoxo,