Are y'all loving this link up? I think it's so much fun! I love Valentine's Day - the colors, the love, the sweets, everything. I'm enjoying sharing what I "love" through these posts! You should link up with Neely one day during these two weeks! FYI, there aren't posts on the weekends!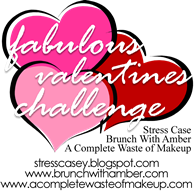 Today's topic is: Love My Girlfriends
*I'm a terrible picture taker these days! I don't have really any from this year...so I'll share my oldies but goodies :) Some towards the end are newer!
Me and "the other" Sarah - senior year of H.S.
Sarah Squared - Senior year
My 18th SURPRISE Birthday party!! Whitney, Jessi, Marissa, Amy, Sarah, Whitney. The best birthday ever!
My favorite girls!!! Whitney & Jessi!
Me and Jessi freshman year surprising Whitney for her birthday!
My suitemates freshman year! Sam, Katie, Maggie, Astleigh, Lauryn - BTW, this was Halloween...not how they are normally dressed.
Me and Katie at the 4/16 run freshman year
Me and Brittany at Relay last year! I love this girl so much!
High school reunion at our Christmas Party in 2010. Marissa, Amy, Sarah and Ella
Me and Katie at a Hokie game last year! Love you KJ!
Sorry for the cropped pic - long story! My girls! Sophomore year roomies :) Sarah and Brittany
Roomies at Zac Brown Band concert in Roanoke last May!
Sarah Squared & American flag....and some porta-potties (awkward)
Me and Brittany at Elderberry's! Our favorite!
Me, Sarah and Brittany at a Hokie game this past Fall! Wearing 2013 shades!
Sorry for the photo overload! It's hard to pick a few...
I'm so thankful for all of my friends - the new, the old, the ones I haven't met yet - and my blog friends! There are girls in my life that have been there through thick and thin and I wouldn't trade 'em for the world!
Even though I don't have a trillion friends, I'd rather have a handful that I know I'll have for life :)
I'm incredibly blessed!
Go check out Laura's first giveaway on her blog,
Life of Lu
! Here's a hint to what's in it...CUPCAKES. :) I love this blog!

Happy Friday!
xoxo,