Today is the first day of my junior year!
VT campus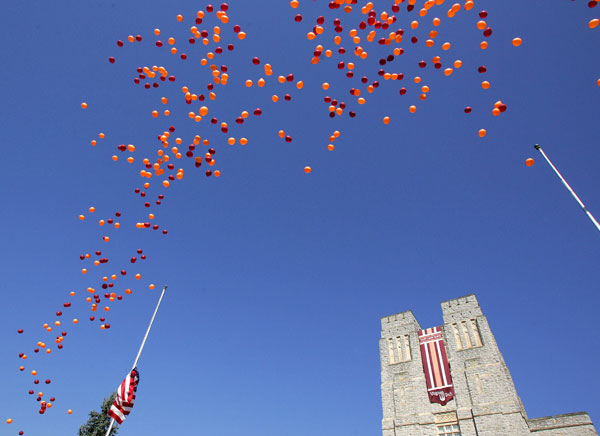 Proud to be a Hokie
Can't wait for footbawwwllll!!
Although I sometimes wish I could be in a different town than where I grew up, I am happy to be at Virginia Tech. I have two years down and hopefully only two to go before I head to grad school! I desperately wish VT had a 5 year teaching program, but that ain't gonna happen.
Today my class load isn't too bad, but I have work 3-6. Tomorrow I have four classes and I'm not done until 8:00 pm...boo!
I'll let y'all know later in the week how everything goes :) So far, I have had one professor who is OBSESSED with Harry Potter. I think I can live with that.
On another note, I think I'm going to start a 101in 1001 challenge. I saw this idea on several blogs and I am dying to see if I can do it. If I start today, August 22, 2011, that means I will have until May 17, 2014 to finish my list. Think I can do it?
I'm going to start my list later and I'll post it once I have it finished :) I might also make a junior year goals list...or maybe combine the two!
I'm sitting under a tree and acorns are falling everywhere and I don't want to be hit in the head - so I'm heading inside! Good luck to everyone else starting fall classes :)
xoxo,