Yall...I need some help. I'm pretty indecisive and usually when I try to make a decision I either freak out/wait too long and forget about it or pressure myself into making it too quickly.
Recently I've been trying to decide what to carry this semester when I go back to campus. For the past two years I've primarily used my North Face Jester backpack that I've had since high school. Talk about quality - that thing will never die. I will probably use it every now and then but I want to start carrying a tote more often. Besides the water bottle holder that is so convenient with the backpack, it's something annoying to have to take it on & off all the time if I forget my I.D. inside or something!
Tell me what you all think of these :)
Vineyard Vines Classic Tote - Virginia Tech "Cheering Hokie" in Periwinkle


Vineyard Vines Classic Tote - "Flags and Stars"
I have used my mini VV tote sooo much it's falling apart! I literally use it every day. Even the mini tote has room for all of my daily necessities. This tote would be perfect to carry my laptop/agenda! I would just have to decide between school or American spirit...hmmm :)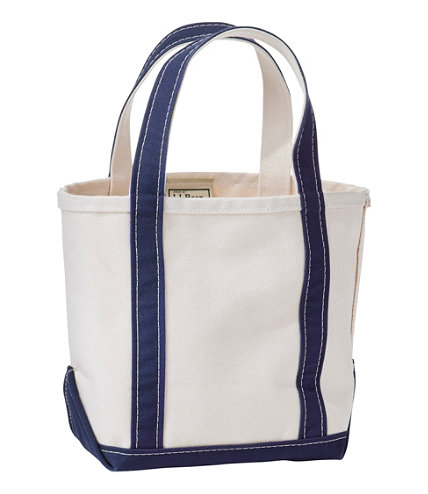 L.L. Bean Boat & Tote Bag, Open Top
I have an L.L.Bean zip-top tote that's navy blue/light blue striped and I love it! I've had it for several years and it's still in good condition. If I got one for school I might get the open top so it's easier to get stuff in & out! I would also get pink, not the blue in this picture. :) I think the medium size would be perfect, with over-the-shoulder handles! And of course...monogrammed :)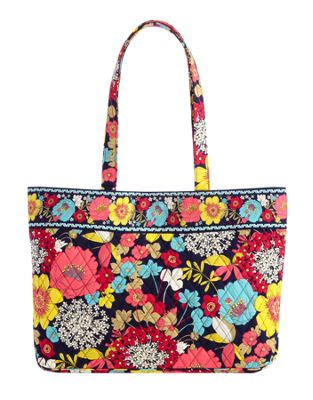 Vera Bradley East West Tote in Happy Snails
This tote is a new Fall design and pattern. It's basically the tote but flipped horizontally! I love that because it's easier to slide in a laptop or notebooks. I am pretty dedicated to my Vera, so this one is a front runner! Plus it's not too expensive and Vera also lasts forever! (as long as you take good care of it) ;)
Victoria's Secret PINK Weekender Tote
VS also has some cute totes, believe it or not! This one is nice because it's big and bright and has a zip top in case you want to zip it up! You could also use this one as a gym bag or just as it's called - a weekender for a quick getaway!
Do yall have any other cute tote ideas? I would lovvvvvve to hear some suggestions! I was also thinking something from
Thirty-one
but I need to find a consultant first!
It's my last week of work and (hopefully) the week that Steven comes home!! My big brother, who recently returned to the US, is also coming home on Wednesday for two weeks of leave!! Woohoo! Then we have Steppin' Out this weekend...it's going to be a busy week. I will keep updating :)
xoxo