It's Wednesssdddaaayyy!
Here's what I'm loving :)
I'm loving being off of work this week. I love my little kiddos but I am enjoying having a break! I'll start back up when they start school next Wednesday!
No - I'm not at the beach, but I wish I was :)
I'm loving that our Jazzercise Flash Mob last Saturday at our town's annual street festival, Steppin' Out, was a success! I'm in the back-ish in the black!
Song 1 - Show Me How You Burlesque by Christina Aguilera
Song 2 - On the Floor by J. Lo ft. Pitbull
It was so much fun!!
I'm loving
that
Vera Bradley
put their Bookbag on sale for $75 - normally $92....quite possibly another school "tote" option for me!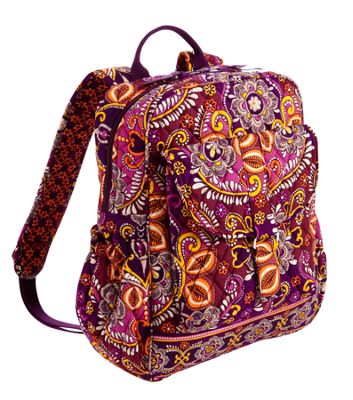 Bookbag in Safari Sunset
I'm loving that today I'll get to go to the Cascades with SB and some old friends. It's good to catch up every once in a while with people that we used to be so close with in high school, but now never see! Plus SB has never been to Cascades...I need to change that :)
I'm loving some of my newest Pintrest finds!
LOVE this.
Great idea for the classroom.
I am obsessed with my agenda/lists...this is so perfect. I especially like the "hydrate" part!
FACT. I died laughing when I saw this. Although I might prefer caramel delites (samoas) :)
Oh man I love the summer more than anything, but I might be a little bit excited for cardigan time!
That's all folks :)